Nationalwide Sex Offender API
Extensive database of National Registered Sex Offenders API for the United States. Supports both criteria-based search (name, city, zip, state) and geospatial search (lat/lng, radius).
750k+ offender records, 1M+ crime records, 19k+ cities, and all 50 states.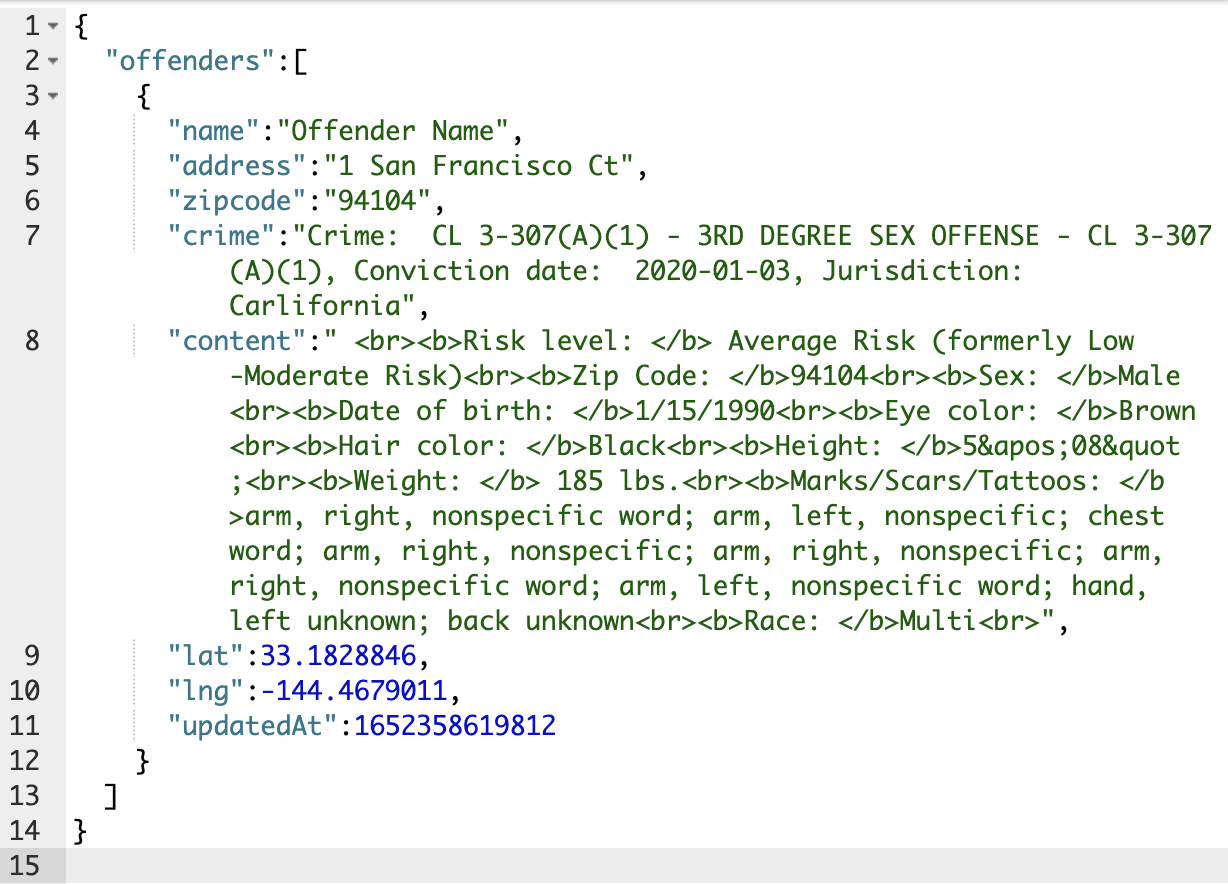 Extensive Data
As the leader in aggregated Sex Offenders Data, Offenders.io has the most extensive dataset compared to any other competitors out there.
99.9% Uptime SLA
Built on top of Google Cloud Platform and Cloudflare, we proudly present you with 99.9% Uptime SLA. In fact, we had 0 downtime in the last 12 months.
Focus On You
Let us do the heavy lifting of the Sex Offenders Data aggregation, so you can seamlessly integrate your applications and launch faster.
Get Your FREE API Key Now!